Take to the open road for a journey that promises a thrilling blend of remarkable encounters in Ohio.
Ohio is a true blend of classic and modern, giving a variety of activities and a welcoming spirit. It is well known for its Midwestern friendliness and access to the Great Lakes. On this journey, you'll experience rocking out in Cleveland, getting a rush on a roller coaster at Cedar Point, admiring the lovely simplicity of the Amish Country, and embracing the arts in Columbus.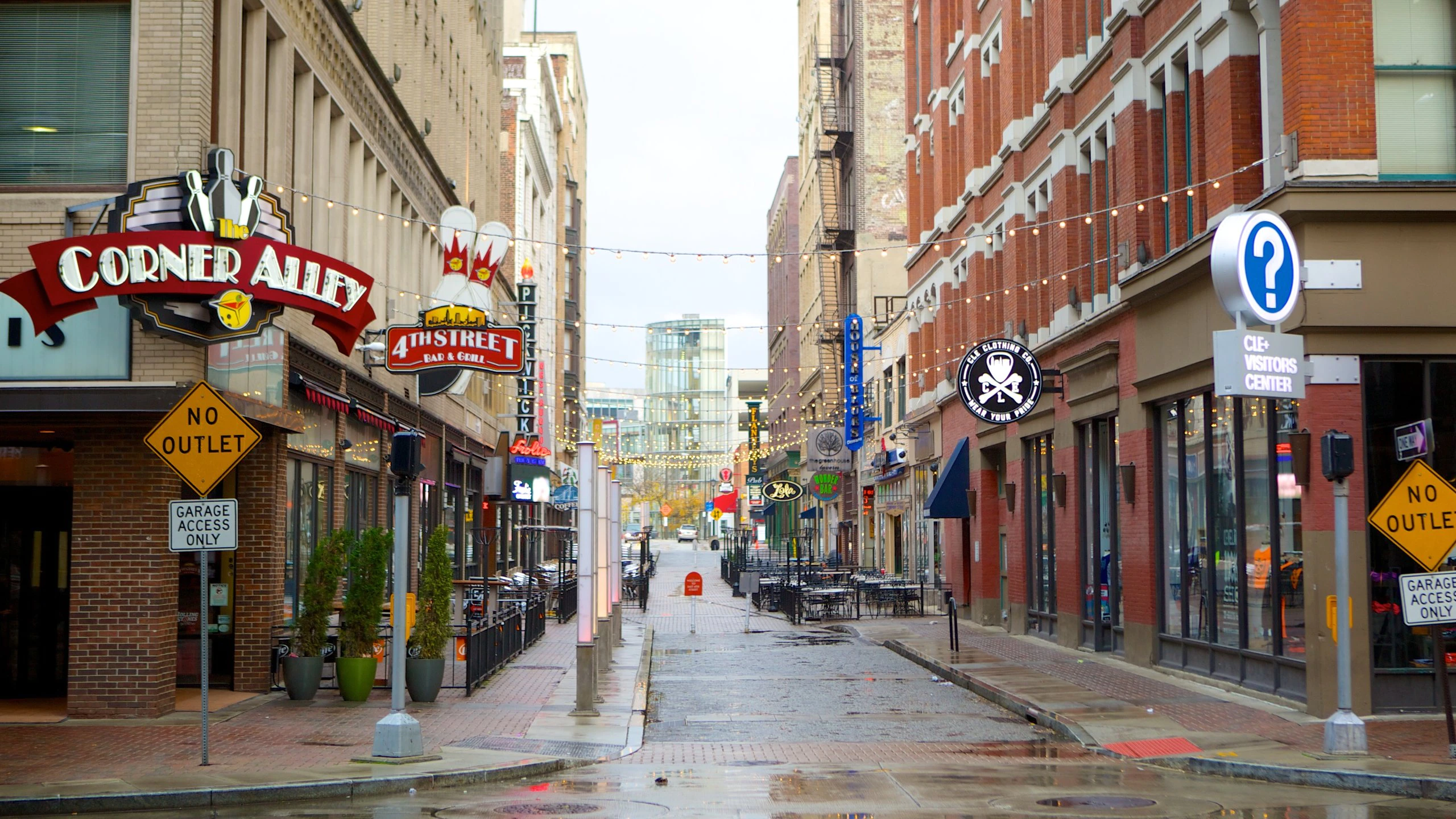 Rock 'n' Roll Legends and City Icons in Cleveland
To begin your adventure, take a flight to Cleveland International Airport and rent a vehicle. The Rock & Roll Hall of Fame, which is filled with everything rock music, must be your first destination. It is simple to get sucked into the music and the legends that have shaped so many generations in this room because it is spacious and cleverly built.
The Legends of Rock Experience features ultra-cool memorabilia, The Power of Rock features an electrifying show, and The Garage, a brand-new exhibit, lets you channel your inner rock star. On more than 15 drums, basses, guitars, keyboards, and mixing boards play, mix and record your own tunes. Visit the West Side Market in Cleveland's Ohio City district to learn more about the city's culinary heritage.
There is a wide selection of food kiosks providing baked goods, ready-to-eat treats, and more below the elaborate vaulted ceilings. The Cleveland Cassata Cake at Teresa's Bakery and the large cheese selection at The Cheese Shop are two food stall classics that deserve your attention. Need some culture and the arts? Spend some time strolling around University Circle. Cleveland's stories and artistic vision come to life here, in a city dotted with top-notch museums, performing arts venues, and special history centers.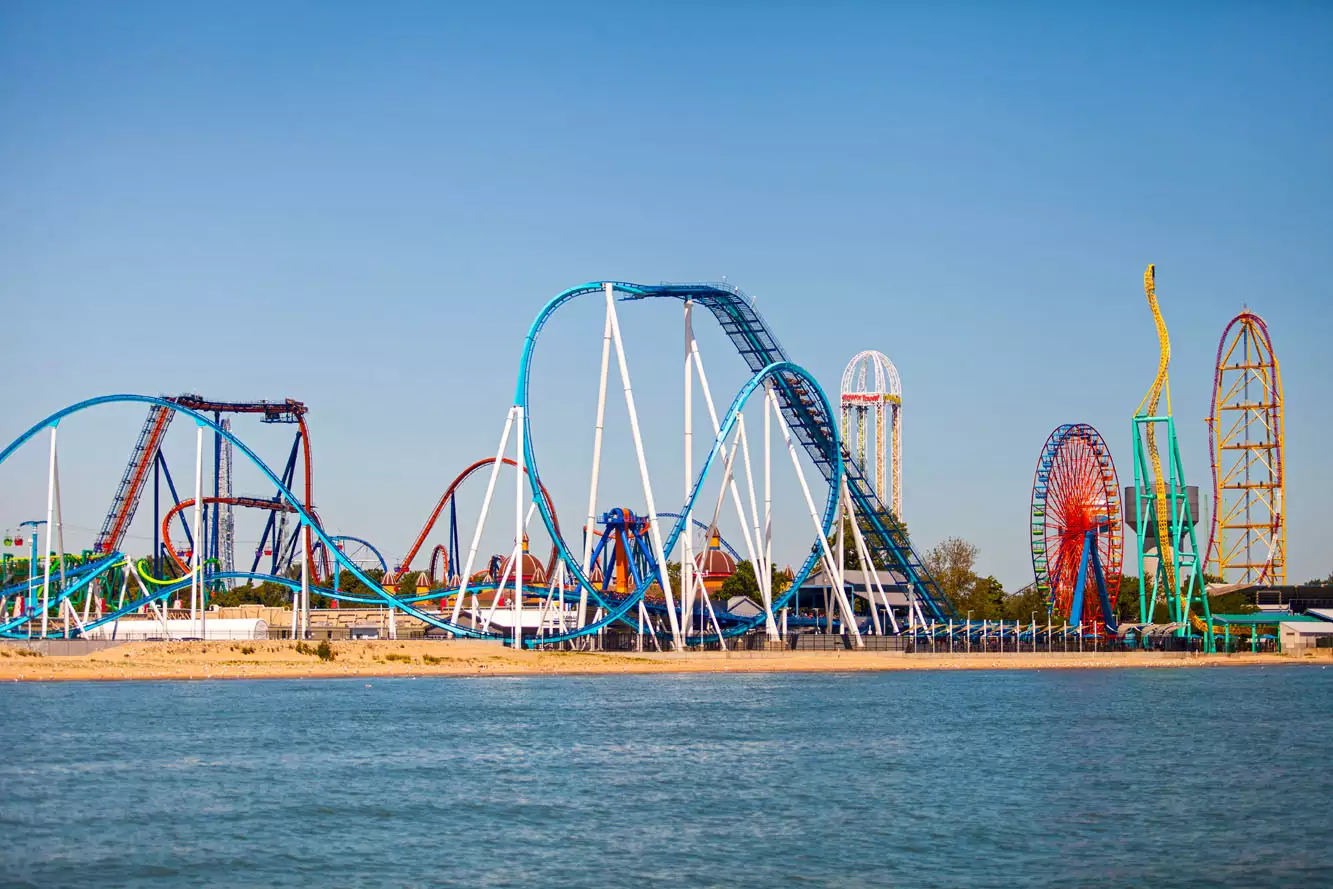 Cruise Lake Erie to the home of roller coasters, Sandusky
You may reach charming and family-friendly Sandusky after driving for an hour west of Cleveland. It is home to the well-known Cedar Point, a theme park with some thrilling roller coasters, which is situated on the banks of Lake Erie. This is the place to go if you enjoy thrilling rides or still consider yourself a kid at heart.
You could drive there, but why not up the excitement by taking a jetboat excursion along Lake Erie? You'll get lovely vistas of Cedar Point's skyline, Lake Erie, and downtown Sandusky. Your excitement will increase as you enter the park, especially since the GateKeeper coaster has a top speed of more than 100 kph and welcomes you at the door. There are a total of 17 spectacular, occasionally terrifying roller coasters.
If you're game, take a ride on Steel Vengeance, the tallest, fastest, and longest hybrid roller coaster in the world, to ratchet up your excitement. If steep drops and hairpin curves aren't your things, the park offers plenty of other entertainment options, including bumper cars and arcade games.
Of course, you could just grab a scoop of hand-dipped ice cream or some delectable elephant ears (flattened, fried dough sprinkled with cinnamon and sugar), sit on a bench, and observe the action. In any case, you might need a brief break from the roller coasters before continuing on your journey.
Amish Country in Ohio: Vintage Shops & Farmhouse Heritage
Amish Country in Ohio may be reached in just two hours from Lake Erie. Get a glimpse of idyllic country life as you veer off the main route and into undulating hills. The main draw in sleepy Dalton is Lehman's Retail Store. Enter this little boutique, browse the aisles, and you'll feel as though time has stood still. Visit the Soda Pop Shop to peruse the more than 70 different root beer and soda blends, or browse the sizable selection of antiques and handcrafted items.
You can expect a sizable selection of traditional candies at Lehman's Candy
ColuLand, including homemade saltwater taffy, peanut brittle, licorice bites, and hard candy in a variety of flavors. Purchase a few treats before continuing on to Millersburg, where Yoder's Amish Home will allow you to witness the tranquil simplicity of Amish living on a working farm. Explore the quaint barnyard (where you might just encounter sweet baby goats).
Take a ride in a vintage buggy to enjoy the bucolic charm of the surroundings. Follow the aroma of fresh bread, cinnamon rolls, and handmade cookies all the way back to the house. While you should indulge your sweet tooth, store some delicacies for the remainder of your journey.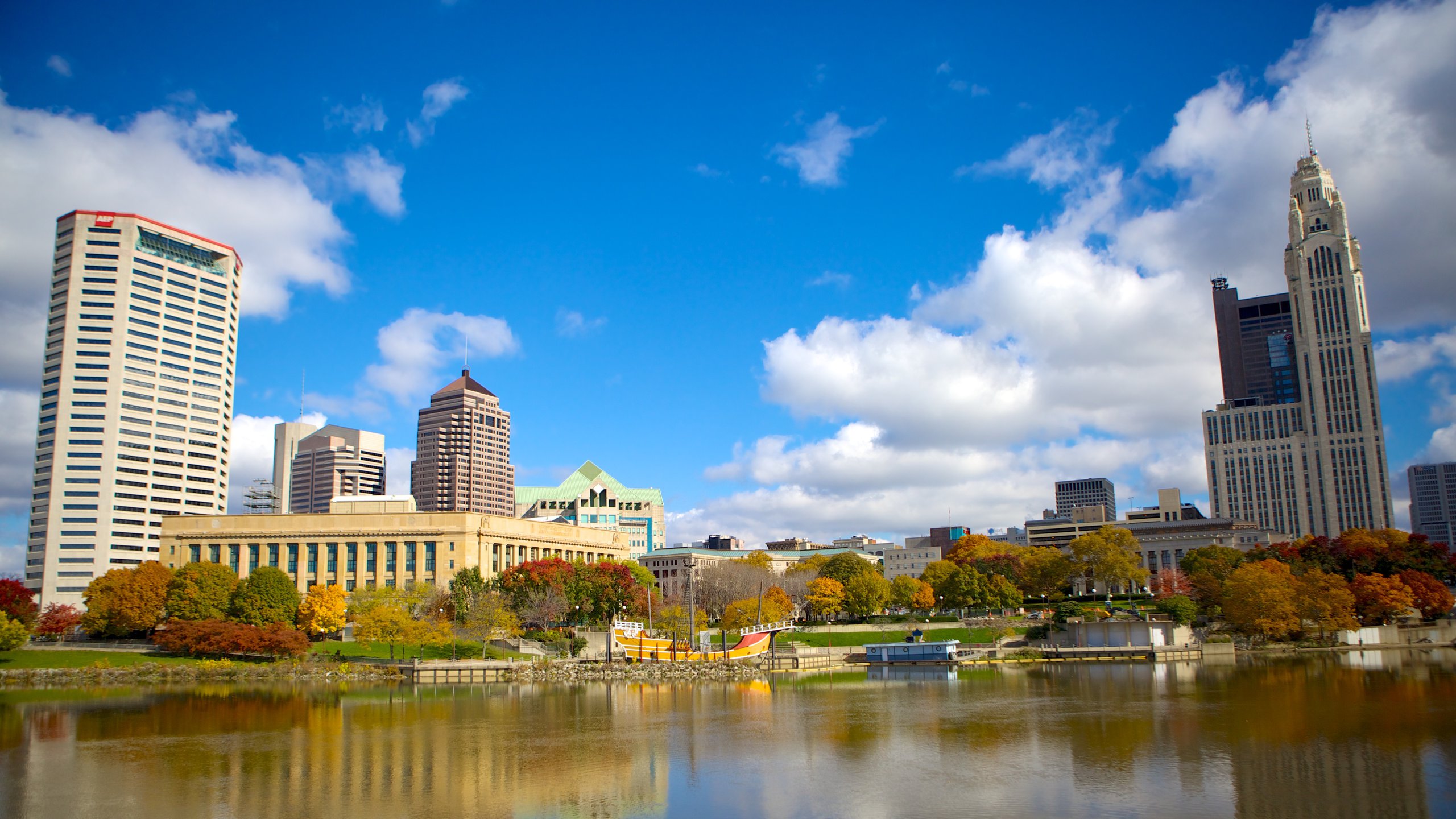 Columbus Is A Vivacious City surrounded by the arts and culture
Just a few hours southwest of Amish country is Columbus, Ohio's capital city, where rolling green hills finally give way to vibrant metropolis landscapes. The Scioto Mile is a verdant riverfront area that naturally pulls you toward the water. It is only 1.6 kilometers to walk or cycle there. Bicentennial Park is a tastefully built area featuring fountains that shoot water from the earth. Dine at Milestone 229, where full-length glass windows give views of the river, Bicentennial Park, and downtown Columbus, for delectable food and incomparable vistas.
The National Veterans Memorial and Museum is a nearby architectural wonder that is also a poignant experience. Feeling creative? Make time to visit the Short North Area of the arts. Visit independent stores, art galleries, and other attractions in this trendy area. Street art and gallery art coexist together in this super-hip neighborhood. Include the Sharon Weiss Gallery on your must-see list. It's a compact room filled with the creations of over 40 great artists. Don't leave the area without stopping at Jeni's Splendid Ice Creams, whether or not you wind up buying art.
Take advantage of this constantly fresh, homemade ice cream vendor that uses dairy and agricultural products from the neighborhood. Shop favorites include unconventional flavors like Gooey Butter Cake and Brambleberry Crisp. Additionally, it's a delightful way to conclude an unforgettable Ohio road trip before departing from John Glenn Columbus International Airport (CMH).