The first trip with their partner after marriage is the most special adventure someone can have. To make this trip even more exciting and romantic, choosing a perfect location is the first step to take. To make sure that you have the best honeymoon, we have gathered a list of the top 10 honeymoon destinations in the USA. In this list, you will find spots to suit every taste. Read this list fully, choose your honeymoon location, pack your bags and head out to create the best memories of your life.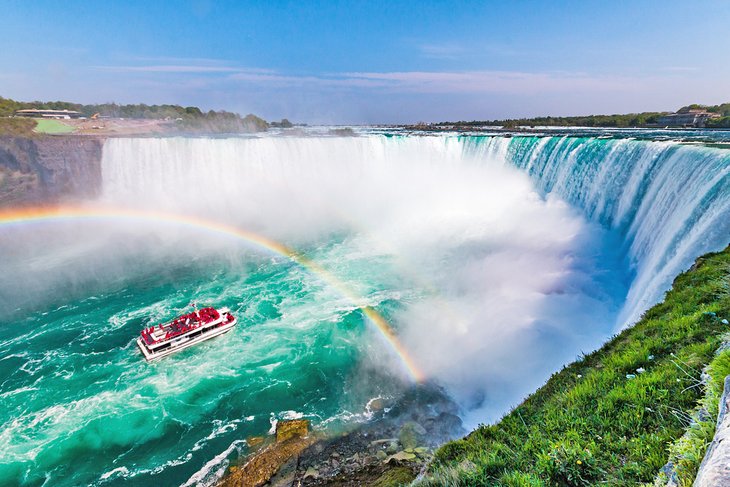 Niagara Falls, New York
Niagara Falls is soaked in the perfect day and night ambiance for couples to enjoy their first trip together. The three beautiful waterfalls, one of which is a part of Canada, create a romantic vibe all around and the colorful light display at night adds a cherry on top. Standing on the Observation Tower fills the view with the beauty of all three waterfalls at Niagara Falls. The Niagara Falls State Park, which is the oldest state Park in the US, is home to many couple activities, Helicopter sightseeing, boating, Hiking, and Cave exploring are some of them. The luxury Hotels and Restaurants there provide great dining and staying experience, 365 days a year. The Niagara Aquariums are full of cute Humboldt penguins, seals, and sea lions.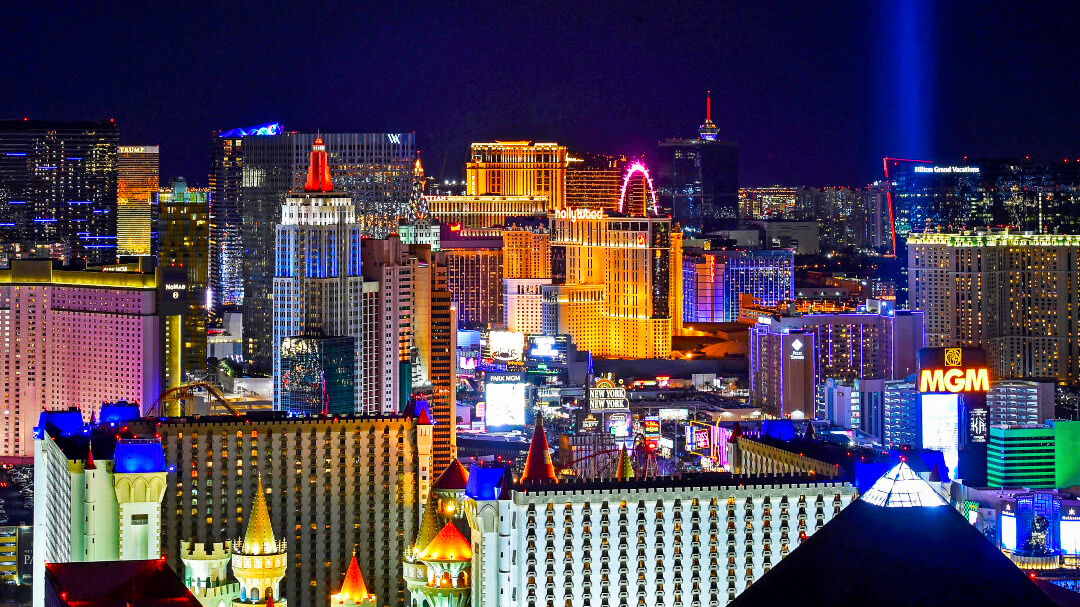 Las Vegas, Nevada
Las Vegas is rated as the most favorite honeymoon place in the USA by couples. In the atmosphere and nightlife of Vegas, everybody can find a thing of their interest, fine-dining and luxury resorts here will provide great pampering to you and your taste buds all seasons. The list of Couple things to do in Vegas is long, attending world-famous shows, enjoying the view from High Roller, getting sumptuous spa treatments, taking a romantic gondola ride on the Venice-inspired canal, and taking a helicopter tour of the beautiful Grand Canyon are some of the great activities to be a part of in the beautiful Las Vegas.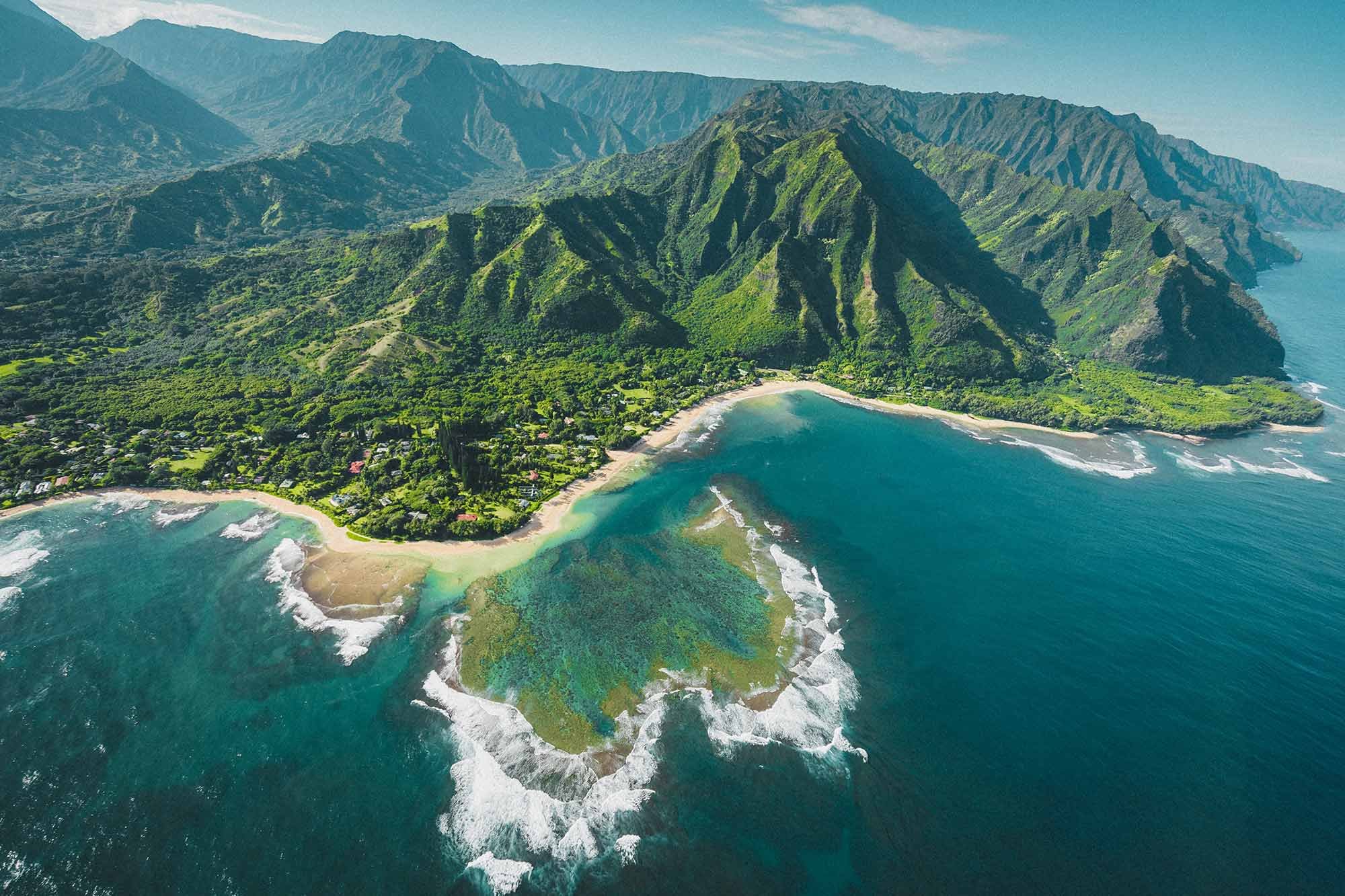 Maui, Hawaiian Islands
The Nature beauty with tropical weather and unique culture of the second largest Hawaiian Island, Maui, has been attracting honeymoon couples for a long time. Exploring hidden caves, walking barefoot on golden sand, discovering waterfalls on a jeep tour, hiking in Haleakala National Park, scuba diving at Makena Beach, and shopping at the Maui Swap Meet are some of the popular activities in Maui. After cruising, sit at a fine restaurant and enjoy some evening snacks with a romantic view of the sun slowly sinking into the ocean and watch a hula show during a traditional luau. Beach and open-land lovers love this place.
New Orleans, Louisiana
New Orleans is covered all around with love and Jazz music. In this city, famous for its annual celebrations and festivals, the night never comes and music never dies. This place reflects a great history with its beautiful architecture and French, African, and American culture. Evenings here are best spent cruising on the Mississippi River while enjoying authentic Creole and Cajun cuisine. New Orleans Museum of Art, Jackson Square, Mardi Gras World, Audubon Zoo, and St. Louis Cathedral are some of the popular places in New Orleans to take a tour. With more than 130 unique festivals and events, New Orleans is sure to entertain honeymoon couples all the seasons.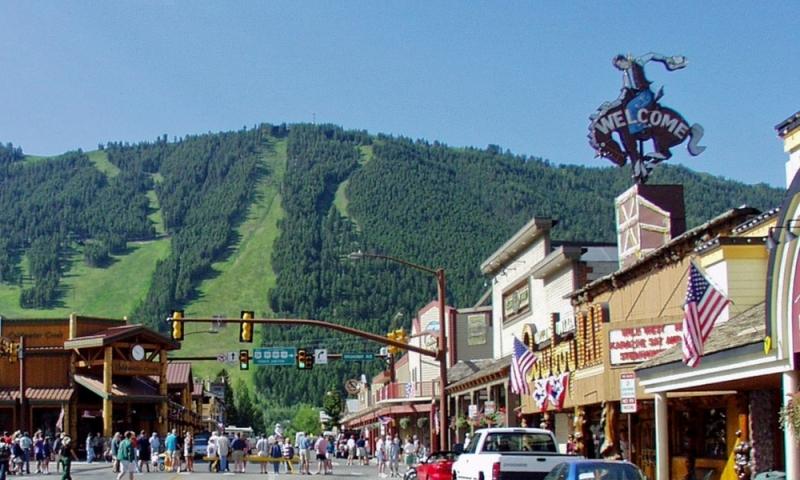 Jackson Hole, Wyoming
Jackson Hole, Wyoming, is a fairytale world-like location with perfect views from every spot. Every season here brings its own beauty and adventures. In winter, the land and mountains are covered with sparkling snow, which creates a romantic atmosphere for couples to snuggle into each other during a horse-cart ride around the Mountains. Many snow activities like skiing are also available here. During summer, this open land scenery looks breathtaking, and to have the best view jump in a hot air balloon for a private ride between the clouds. Fishing, Rafting, and horse riding through scenic valleys carpeted with wildflowers are some of the summer activities to enjoy in Jackson Hole.
Key West, Florida Keys
The fun-loving town of Key West, in the Florida Keys, is a combination of Nature and Luxury. The beautiful white sand beaches and greenery-rich waking areas provide a perfect environment for cute evening walks. Luxury resorts with open private massage areas here will pamper you as much as you want. For a peek into the history, visit the historical sites like the Hemingway Home and Museum, lighthouse, Fort East Martello Museum, and more. The sunset-loving couples, don't miss the beautiful yellow, orange view from Mallory Square in the evening and then join the wonderful nightlife on Duval Street. With all the water activities and on-land adventures, Key West is an awesome honeymoon destination.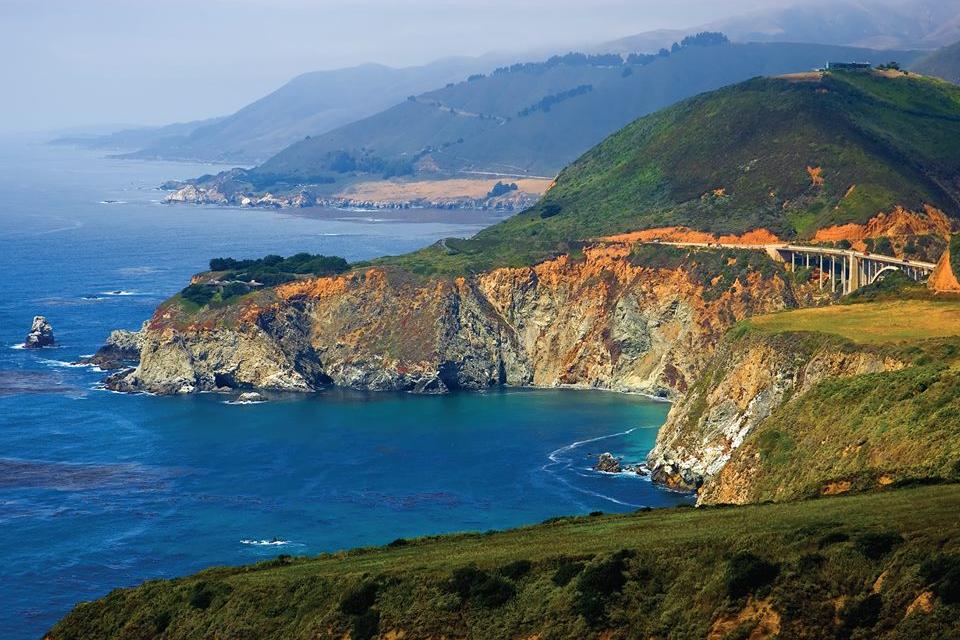 Monterey County, California
Located on the Pacific coast in the U.S state of California, Monterey County is an excellent place to rent a 2-seater convertible and go for a long drive with your better half on the great coastal U.S highway 1. Going to the Point Sur Lighthouse, Old Fisherman's Wharf, or spending time together at the Lovers Point Park are some of the things you can do after your romantic car journey. California Condors and Humpback whales sightseeing from the shores, hiking between the redwoods at Limekiln State Park, and Exploring small waterfalls around beaches are some popular activities to enjoy together in Monterey.
Vieques, Puerto Rico
The Sparkling and Glowing water at Bioluminescent Bay, Vieques, is the most romantic night scenery for many couples. The white, golden, or black sand with crystal-clear water at many beaches in Vieques creates a place like no other. Exploring the island on bicycle, cart or horseback is great fun. Scuba Diving, Sailing, 19th-century Spanish fort and Museums visiting, Jet Skiing, Hiking, Fishing, Kayaking in Mosquito Bay, and Stand-up Paddle Surfing/ Boarding are some of the main activities available here. Join the locals as they gather at Esperanza on Sunday and enjoy the local food activities performed there.

San Juan Islands, Washington
These rocky archipelago islands, located in northwest Washington State are perfect for a cut-off from day-to-day life and to enter relaxation mode in the arms of nature. Take a ferry to reach the four main islands – Lopez, Orcas, San Juan, and Shaw. Maya's Legacy Whale Watching, San Juan Excursions Wildlife Tours, Western Prince Whale watching adventures, Kayaking, Pelindaba Lavender Farm tour, visiting iconic lighthouses, and Zip-line through the forest are some of the entertainments honeymooners can enjoy. Have wonderful fresh seafood lunch at a famous restaurant and while dining with the view of sparkling edges of blue water, sip West Coast wine.
St. John, U.S. Virgin Islands
The Smallest of the 3 U.S Virgin Islands is St. John, located in the Caribbean Sea. This land is two-thirds covered by Virgin Islands National Park, which shelters beautiful migratory birds, including cuckoos, warblers, and hummingbirds. Keep an eye out for the sight of Dolphins, hawksbills, and green turtles in inland waters. Trunk Bay is a legendary beach, among many other famous pristine sandy beaches here. Rent an open jeep to explore this mountainous island. Reef Bay Sugar Mill Ruins, Hurricane Hole, Cinnamon Bay, Bordeaux Mountain, and Annaberg Sugar Plantation are some of the popular places to visit in St. John. In the evening, put on a campfire and sit arms together with the view and sound of endless water.