CONCORD: A city or town is defined by its local art, particularly its murals. Similar to art, regional wine expresses a place, particularly in terms of terroir. Both stimulate our senses and have an effect on society, whether we enjoy them alone, with loved ones, or—in the case of art—make a political statement. Let's explore the developing art scene in more detail.
Visit the Concord Art Association. Follow the Contra Costa Wine Trail, which includes the lesser-known Lamorinda AVA, and be inspired by the wine and art in Concord and Contra Costa County.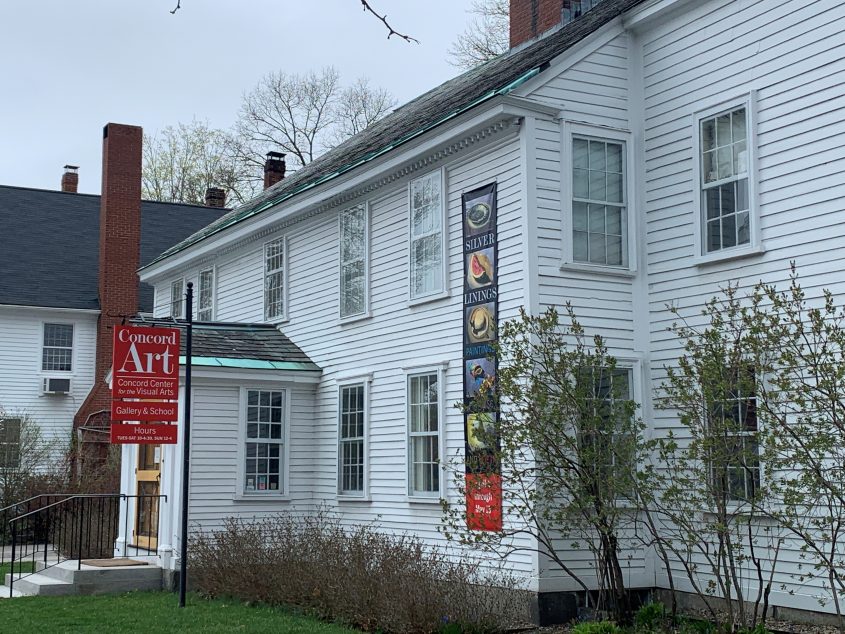 THE ART OF CONCORD
Concord is currently engulfed by the creative and cultural presence of two initiatives. One is the Concord Utility Box, which breathes new life into a drab urban landscape staple and gives the neighborhood a distinctive local flavor. A utility box might be decorated with a picture of a dog or a clock. Some of the artwork refers to Concord's past, while other pieces are playful.
The other initiative, Creative Concord, advertises Concord's most recent exhibition of public art. Nine muralists decorated city walls with their artistic prowess in June of last year, varying in style and subject matter. Two of the muralists are from Concord, while most of them are professional artists from the Bay region. These modern artworks adorn a number of walls close to Todos Santos Plaza. Although each artist's concept is unique, the city is energized and transformed by these vivid paintings.
Due to its prominent location in Concord's center, Todos Santos Plaza is the best place for these paintings. By emphasizing each piece of art, the project ties the city's historical past to the present.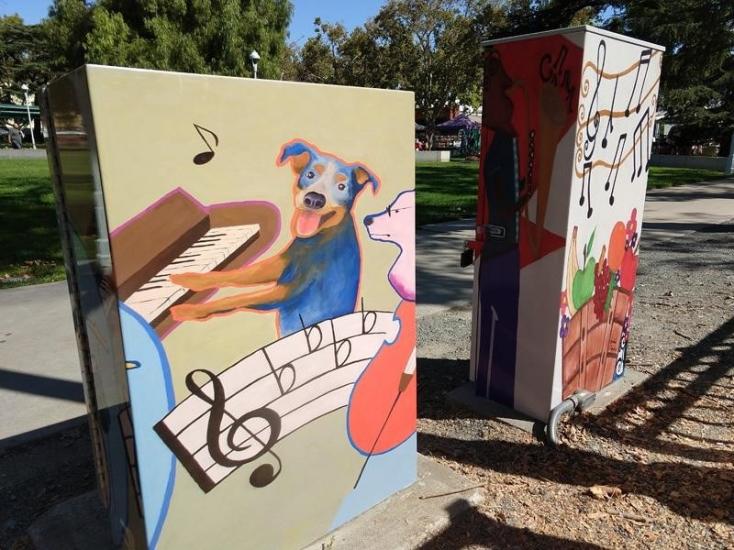 PIECE OF ART
During your vacation to Concord, you may see the creation of five murals and watch other artists at work. Each piece's grandeur astounded me, but those that elicited mysticism in particular. Many muralists are skilled at bringing their designs to life with spray paint, while others prefer to use brushes.
Behind the Veranda shopping center on Highway 680, Felicia Gabaldon painted a mural that shows the influence of Southwest Native American culture on her work.
The imagery of David Hyde is a wonderful way to portray motion. The movement uses a limited color palette of browns, oranges, reds, and yellows to make a striking statement.
The color blocks created by Fernanda Martnez are really abstract. A nearby restaurant customer disregarded the parking curbs as Fernanda was working on her artwork for the Concord Project and crashed their automobile against the building wall, damaging some of Fernanda's artwork in the process.
The artwork of Doran Dada honors African history. His work focuses on hieroglyphics in an urban Egyptian manner. The embalmer and grave protector Anubis are depicted in the artwork. In this instance, the mural is shielded on both sides by a mummy with a dog's head for an Anubis.
Graffiti and ancient culture are combined in the work of Concord artist Jesse Hernandez, also known as Urban Aztec. Imagine the Aztecs and the graffiti style.
WINE BAR WITH REMANENT SUGAR
The Residual Sugar Wine Bar is located in Concord's Veranda shopping mall. With more than 30 wines available by the glass, the bar is well-liked by customers. The native varieties from France, Spain, Italy, Greece, Austria, and some of California are highlighted. Small dishes and charcuterie platters are also available.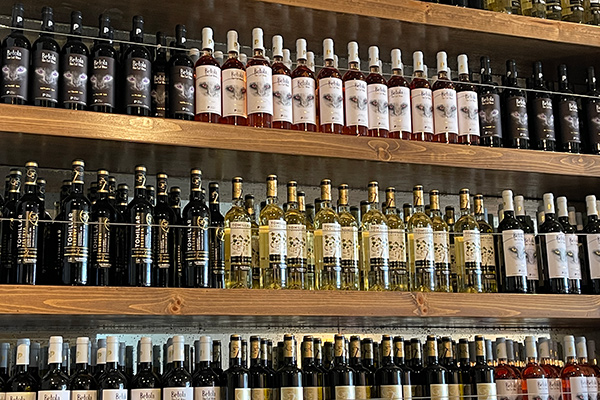 VINEYARDS AT DEER HILL
When you entered the Lafayette tasting room of Deer Hill Vineyards, the relationship between wine and art was immediately apparent. Imagine the interior of a standard ranch-style house as an Italian grotto.
The tasting room is in a garage addition that resembles a basement. The atmosphere is friendly, and the murals provide some creative flair. As you sipped the wine and relished a charcuterie board with the wines, you discovered a surprise viewing of the artwork and architecture.
angiovese and Cabernet Sauvignon are two of the owner Bill Scanlin's specialties. Behind his house, he has a hillside vineyard with Cabernet Sauvignon vines.
The epitome of a micro-boutique winery is Deer Hill Vineyards. His wine has received numerous honours, most notably Best in Class for Sangiovese at the San Francisco Chronicle Wine Competition.
This puts him on par with some of the top names in Napa. In addition, Bill makes pinot noir, zinfandel, and chardonnay. Sangiovese and Cabernet Sauvignon are two wines you should try.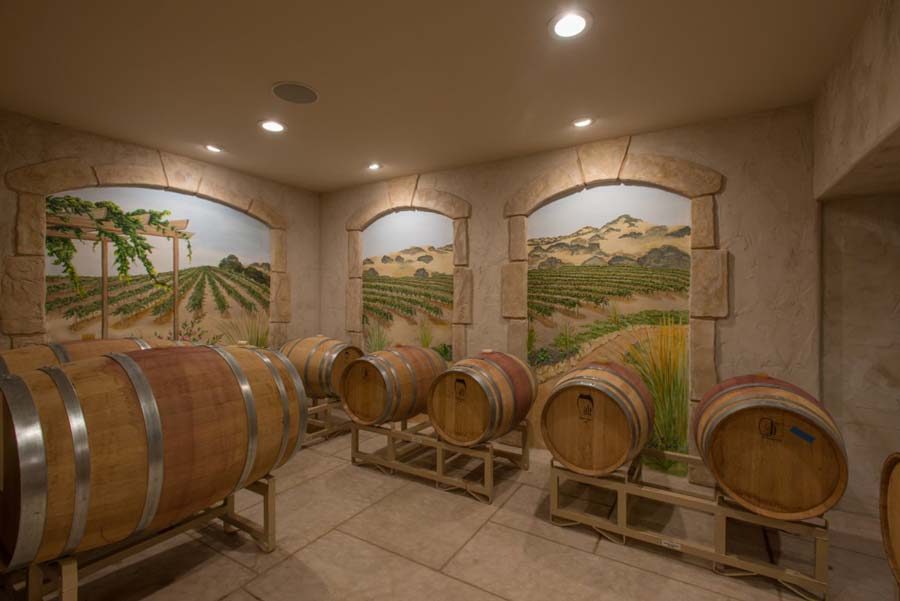 Vinyards at Vian
Viano Vineyards, which is based in Martinez, has been around since 1888, when grapes were first cultivated there. In 1920, Italian immigrant Conrad Viano bought the property. There were 15 Martinez wineries in the region, which was referred to as Vine Hill. In the beginning, the family raised fruit and sold the grapes to local home winemakers.
Soon after, they caught the winemaking bug and started making wine at home. Jug wine was served as their first course because it fit the occasion. Today, the 1946-founded winery is run by the fourth and fifth generations of the Viano family. Chardonnay, Chenin Blanc, French Columbard, Muscat Canelli, Cabernet Sauvignon, Gamay, Petite Sirah, Sangiovese, and Zinfandel are all grown on the 60 acres that make up Viano Vineyards. There are still some of the old vines.
This property's inclusion in the Williamson Act, also known as the California Land Conservation Act of 1965, is an intriguing fact that makes it special. In exchange for a property tax assessment that is lower than usual since these portions are based on farming and open space rather than full market value, the government engaged into a contract limiting some land parcels to agricultural use.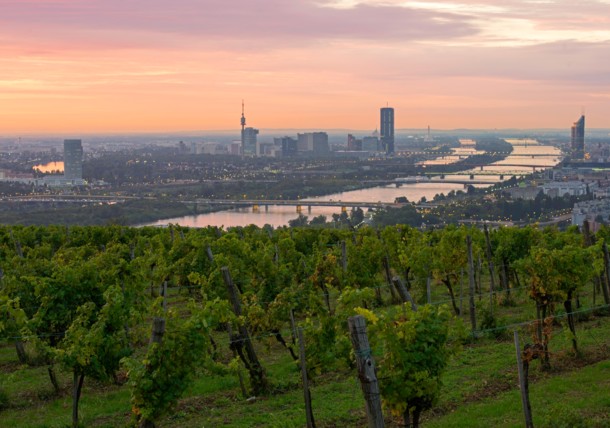 CONCORD WINERY AND OTHER LAMORINDA WINERIES FOR ART AND WINE
Since your trip to Concord, you will learned about the wines of four other Lamorinda AVA vineyards through zoom tastings: Los Arabis Vineyards, Meadow View Winery, Raisin d'Etré Vineyards, and Thal Vineyards. All either cultivate grapes or purchase grapes from nearby hillside properties. The Lamorinda AVA is a hidden treasure thanks to its micro-boutique wineries.