Be prepared! Without thousands of New Yorkers lining the streets, more than half of them dressed as Santa, Christmas in NYC would be incomplete. What is this event, you ask? Of course, SantaCon! Whether you like it or not, the event is expected to be another fun bar crawl celebration this year. So let's discuss SantaCon in detail, including how to sign up if that's your thing.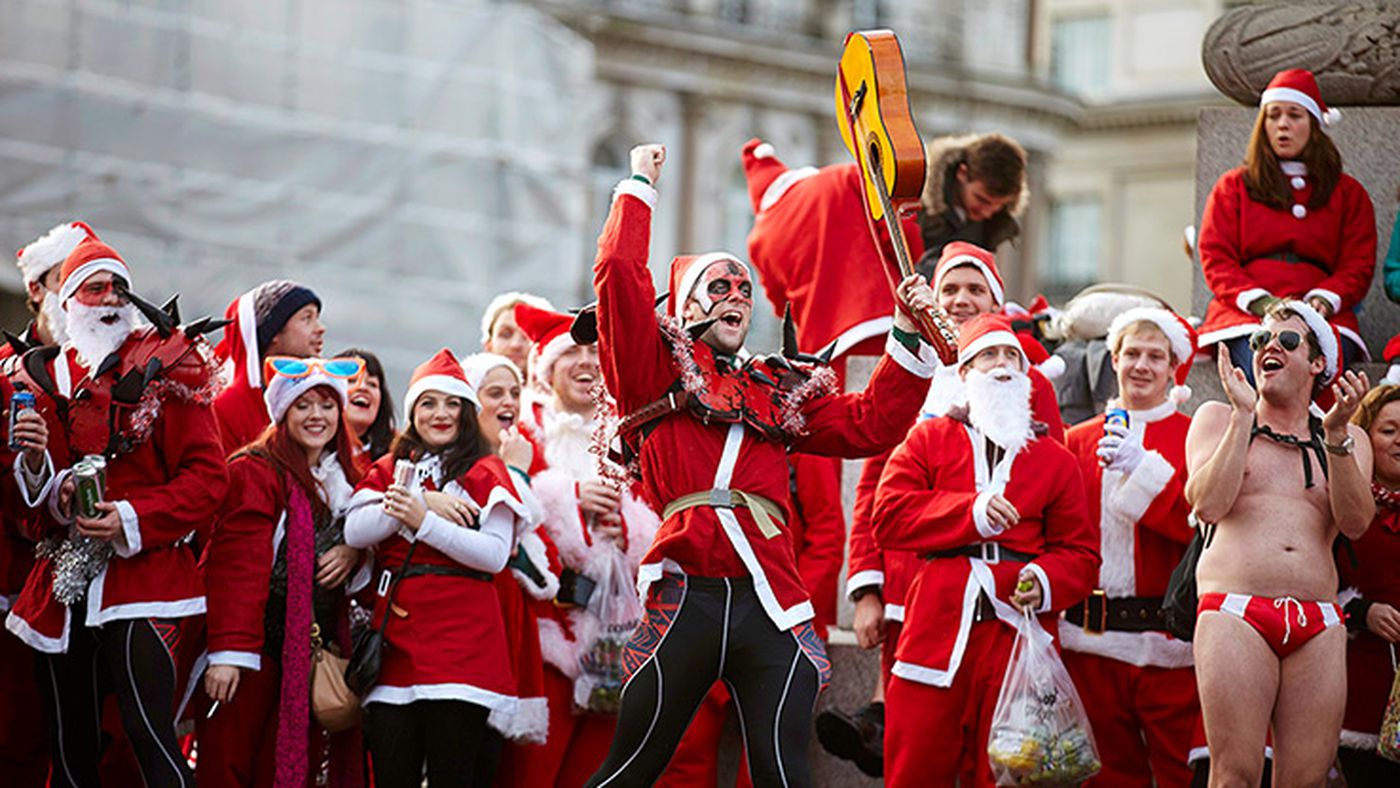 Imagine SantaCon.
Numerous thousands of people attend this event dressed as traditional Christmas figures including reindeer, gingerbread men, and, of course, Kris Kringle. Some of New York City's top bars are included in this drunken tour. However, use the organizer's map to have a great night because certain places forbid people in costumes.
Undoubtedly, one of the most well-known (and despised) Christmas events in New York City is SantaCon. It can be a lot of fun as a pub crawl, but watch out that you don't end up being a terrible Santa! The event's organizers want all participants to have a good time in a secure setting. However, it's only available to elves that are at least 21 years old.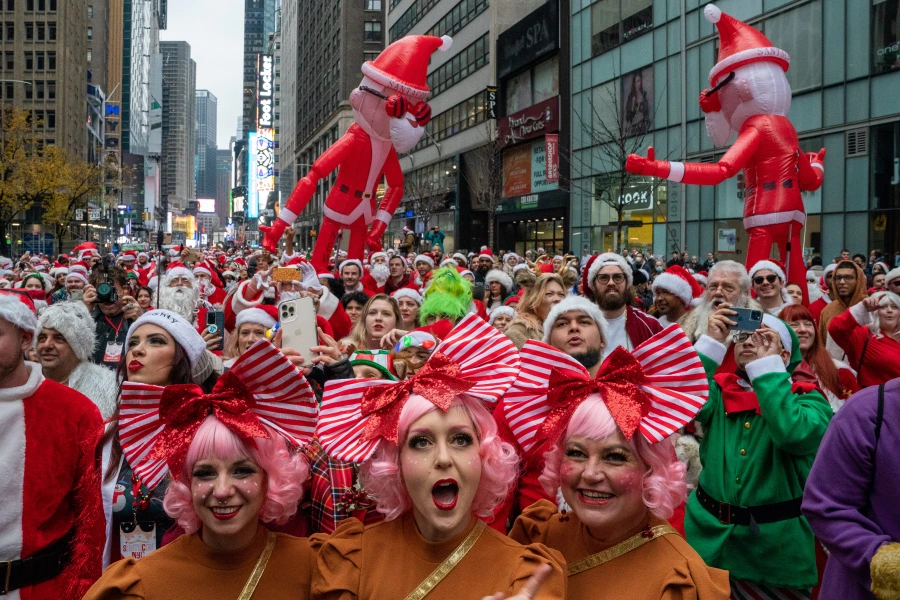 How Do You Get Involved with SantaCon?
The SantaCon website or Facebook page are the two best sites to RSVP and get the most recent details. You can buy a $15 ticket from the website, with all revenues going to charity. You will automatically be added to their mailing list after making a donation, and you will receive information about the event before it is made public.
Keeping a close eye on SantaCon NYC on social media is another approach to learning more about it.  The event's beginning location will be made known as it draws nearer, so all you have to do is show up and follow the throng to each location.
Just keep in mind that some of the route's unique locations ask for extra donations to pay for their DJ, decorations, etc. The good news is that you receive a SantaCon pendant when you enter these locations, allowing you to commemorate the occasion always.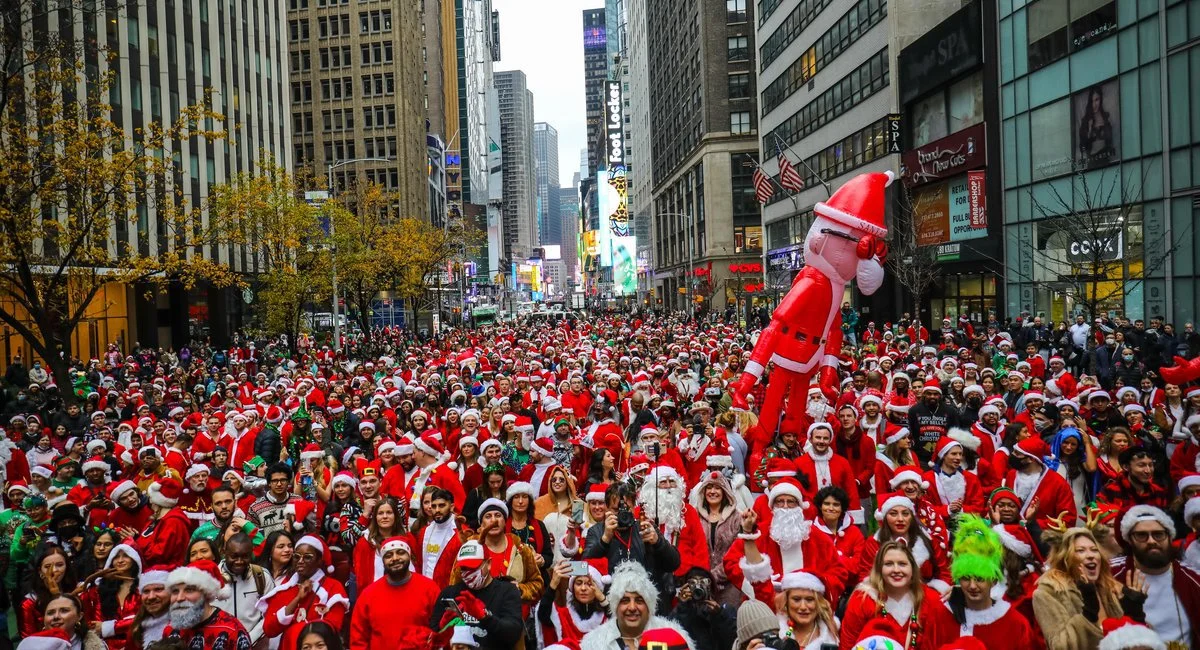 SantaCon NYC will be held when and where?
Every year, on the second Saturday in December, SantaCon is held. The celebration is set for Saturday,  this year. SantaCon is unique in that it takes place in many locations throughout the world.
The official stops have not yet been made public, but they are often revealed a few days prior to the event. You may follow SantaCon NYC on Twitter (@SantaCon) and subscribe to notification alerts there.
If you're curious to see the map from the previous year, click here. You'll see that the event made 46 stops in midtown and the East Village. Local West, Doc Holiday's, Lucy's Royal Cantina, The Liberty, The Ainsworth, and Mustang Harry's were among the bars on the itinerary from the previous year.
Will you be in New York City on December 10? If yes, come to SantaCon NYC 2022 in costume as your preferred holiday figure and get ready to bar hop!