Beautiful rainforests will delight you, but you'll also be startled to find foggy mountaintops, enigmatic tunnels, and quiet beaches. Try one of these six breathtaking walks to experience the Puerto Rico island's breathtaking natural beauty and surprising diversity.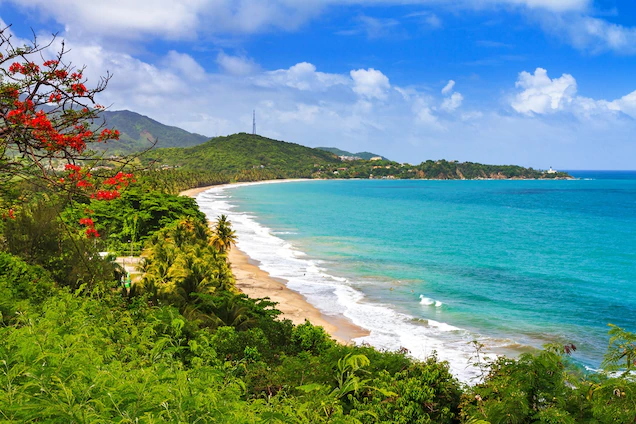 Forest National El Yunque
El Yunque National Forest is the only tropical rainforest in the United States National Forest System and is considered by native Tanos to be the throne of the god Ycahu. The forest is a short day's drive from San Juan, the capital city, and offers year-round tropical weather, spectacular waterfalls, and an array of flora and fauna. Two well-known paths include the Mount Britton Tower Trail, which travels through the appropriately named cloud forest to the tower's panoramic views, and the El Yunque Trail, which ascends to the cold, misty peak at a height of more than 1,000 meters.
Forest of Guánica State, Puerto Rico
Guánica State Forest, located on Puerto Rico's southwest coast, is one of the largest tropical dry forests in the world, earning it the title of UNESCO Biosphere Reserve. There are numerous exotic birds throughout its 12 routes, which include the Meseta Trail, which provides views of the beach, and the slightly more difficult trail to Fuerte Caprón. There is a stone fort with a view of the Bay of Guánica at the end of this five-kilometer climb.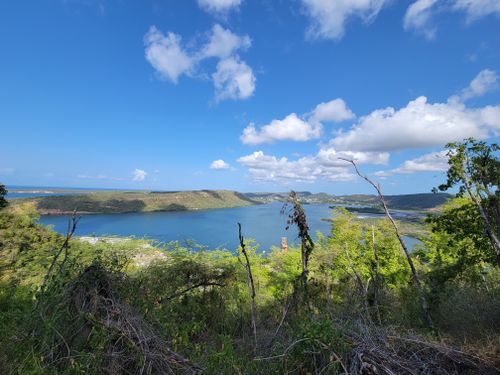 Salt flats and the Cabo Rojo National Wildlife Refuge
Enjoy a wonderful coastal stroll in the western part of Puerto Rico. While learning about the history of salt mining there. You may enjoy a variety of flora and fauna, such as mangroves, seagrass beds, and several fish and bird species. In addition to flat hiking and bike trails. For expansive ocean views, hike the walk to Los Morrillos Lighthouse.
Island of Tierra
Do you want something a little unusual? Vieques, an island 11 kilometers off the eastern coast of Puerto Rico, offers a one-of-a-kind adventure. For peaceful views of a gorgeous lagoon. Travel to remote Cayo de Tierra by walking across a narrow, sandy isthmus. snorkel, see tropical fish. And keep an eye out for birds along the shore and in the air.