What better way to learn about Puerto Rican culture than by observing its delicious culinary customs?
Puerto Rico is a popular Caribbean island getaway because of its stunning beaches, fascinating history, and thriving cultural environment. Take a chance with your palate. On a chinchorreo, set out in search of a genuine taste of Puerto Rican cuisine. A fun-loving pub and restaurant hop, this local custom includes drinks, delectable cuisine and perhaps even some dancing.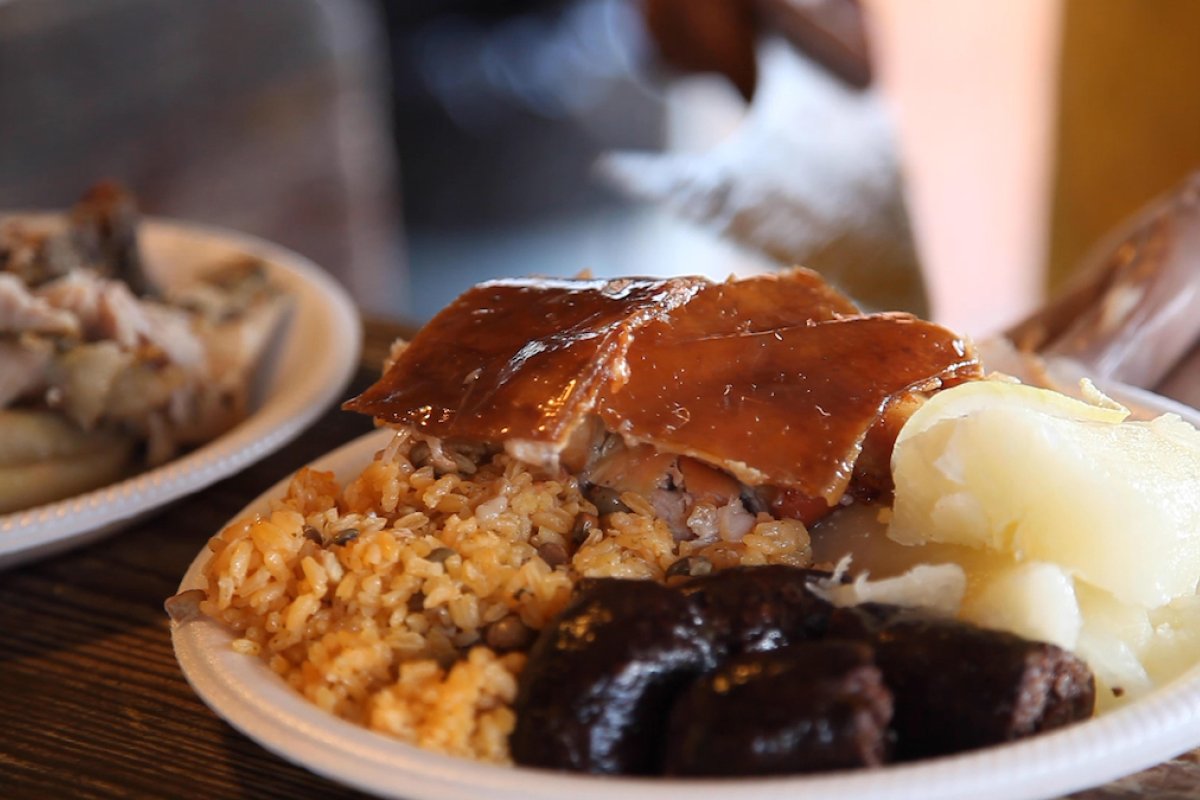 Puerto Rico – The Pork Highway, Guavate
Discover the neighbourhood of Guavate in the town of Cayey, which is tucked away in the mountains. Lechón, a speciality pork dish that is cooked in a pit for six to eight hours, originated here. The main avenue of this small gastronomic town, which is only 48 km from San Juan, is lined with lechoneras (roast pork restaurants and cafes), which serve the delicacy in a relaxed indoor/outdoor setting. On the weekends, things often become especially festive, so get going early. El Mojito, Los Pinos, and El Nuevo Rancho are three of our favourites. Try the pasteles, a near relative of the tamale, which is filled with tender shredded pork, squash, and plantains, for something, particularly unique. Drink a cold glass of Medalla, the local light lager of Puerto Rico, to wash it all down.
La Longaniza Road
In order to find Puerto Rico's renowned savoury sausage, travel through the meandering PR-155 and PR-156 routes from Morovis to Orocovis. Longaniza is a pig and chicken sausage that is seasoned with herbs and cooked over a wood-burning stove. It is frequently served with rice or other Puerto Rican foods like frituras, which are stuffed plantain, cassava or potato fritters. To avoid overeating, enjoy this regional speciality at several locations to create your own personal food tour. At La Sombra and Cafetin Los Amigos, try the traditional cuisine. For something different, try the juicy longaniza burger at Ciclón Sports Bar & Grill or the supreme pizza at La Terraza with sausage, veggies and fresh prawns on top.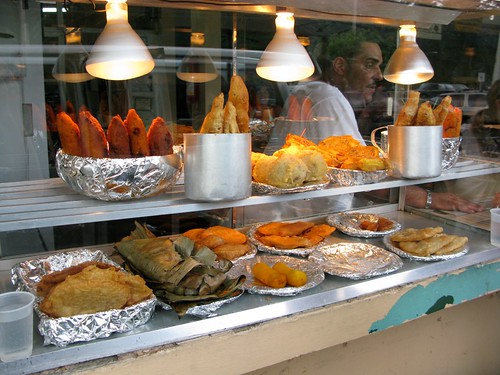 Luquillo's kiosks
Luquillo is the place to be if you prefer a diverse range of culinary options to a single speciality. At more than 60 kiosks, food stalls, and restaurants. You can get a genuine taste of Puerto Rico (vendors range from talented cooks to chefs trained at the Culinary Institute of America). If you have kids with you, this is a family-friendly visit because of the close proximity to the beach, and plenty of parking. And the choice of restaurants. Eat delicious foods like pinches (pork skewers), empanadas (flaky pastry turnovers typically stuffed with meat), tostones (fried plantains), fried fish, lobster, and more while enjoying a view of the ocean.
Along with delicious food finds, the main strip has a tonne of adorable shops to look through. Visit the Farmers Market at the Centre of Art and Culture if you're in town on the second or fourth Saturday of the month. Spend some time exploring the charming seaside town on the Atlantic Ocean's beautiful beaches, mangrove forests, and saltwater lagoons.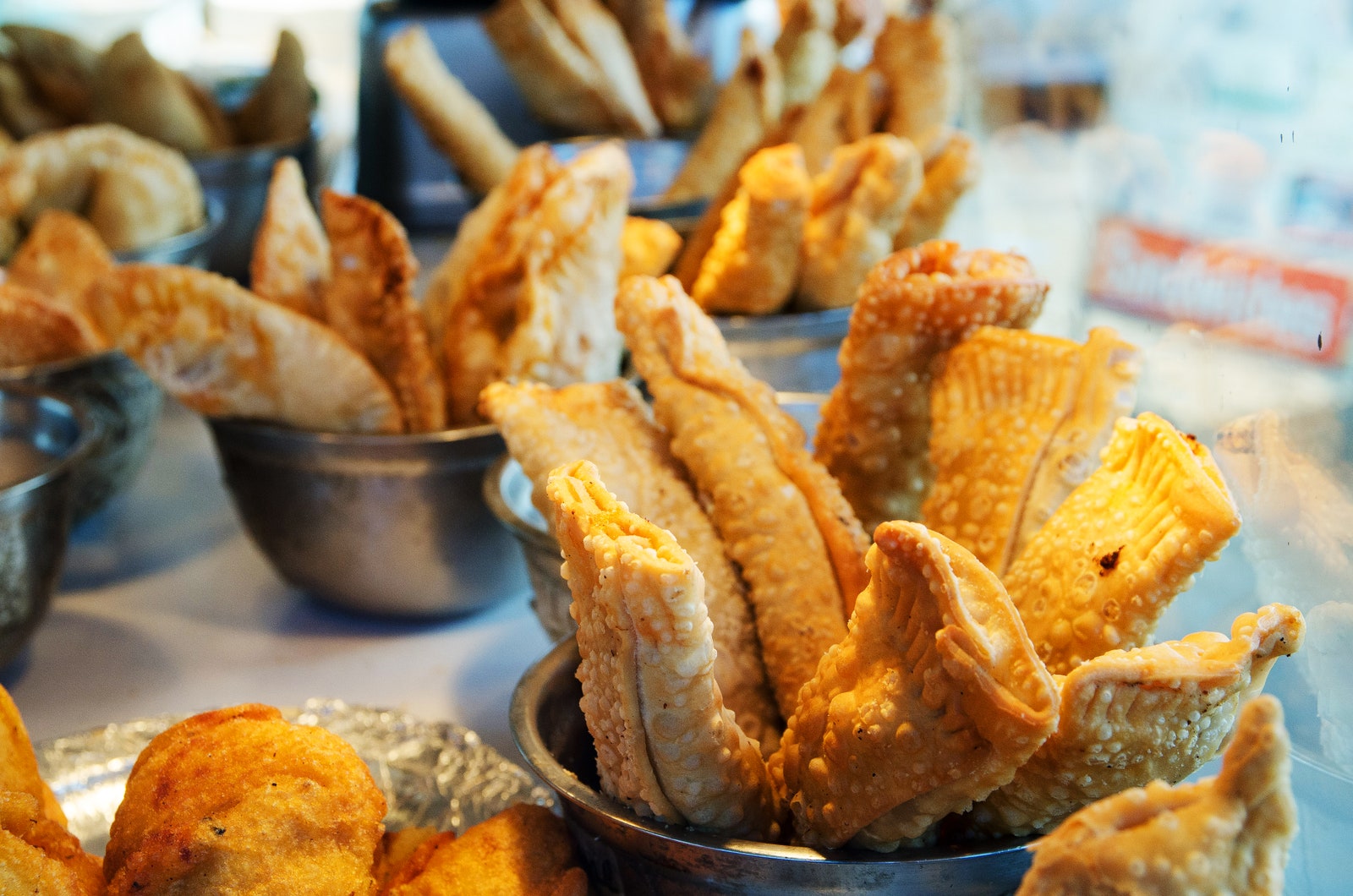 Street Food in Piñones – Puerto Rico
Visit the quiet beachside neighbourhood of Pines. 20 minutes east of San Juan in the town of Loza, on a side trip, you won't soon forget. Restaurants and kiosks sell tempting treats like tripleta sandwiches (a decadent combination of chicken, ham. And beef topped with fried potato sticks). Fried plantains and croquetas (fried crunchy bites stuffed with ham, chicken or seafood and drizzled with bechamel sauce). it's the ultimate street food atmosphere. Seafood fans will enjoy Restaurante Andn. Which is well-known for its recent fish catches. Don't miss El Boricua if you're looking for authentic Puerto Rican food. It's a local favourite known for its alcapurrias (fritters packed with beef or shellfish). Another well-known restaurant serving traditional fare like bacalao (fried cod fish fritters) is Dos Palmas.