Bershka is a well-known Spanish fashion retailer that specializes in trendy clothing and accessories for young men and women. The company was founded in 1998 as a part of the Inditex group, which is one of the world's largest fashion retailers and also owns brands like Zara, Pull&Bear, Massimo Dutti, and others.
and affordable clothing designed for young people who are interested in the latest trends. Their target audience is typically individuals aged between 15 and 30 who are looking for stylish and contemporary fashion options.
The brand's clothing line includes a wide range of products, including tops, dresses, jeans, trousers, skirts, outerwear, shoes, and accessories such as bags, jewelry, and sunglasses. Bershka is known for its fast-paced production and distribution process, allowing them to quickly bring new designs and styles to their stores to stay on top of the latest fashion trends.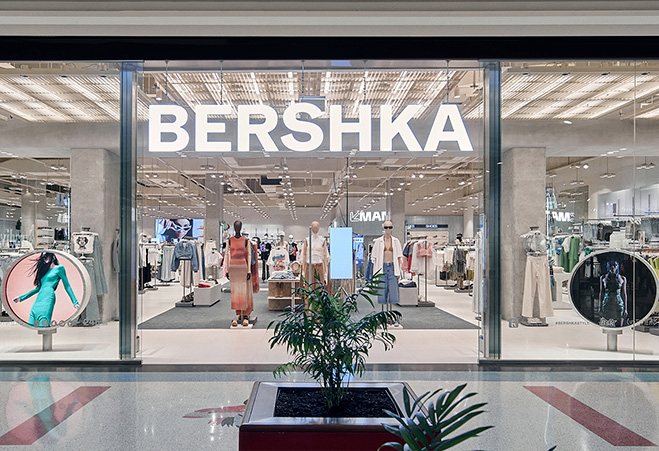 In addition to its physical stores, Bershka operates an online store
that offers customers the convenience of shopping from their computers or mobile devices. The online platform provides a seamless shopping experience, allowing customers to browse and purchase products from their extensive collection.
Bershka has a strong presence internationally, with stores located in numerous countries around the world. They frequently collaborate with fashion influencers. And celebrities to promote their brand and create unique collections that resonate with their target audience. Overall, Bershka has established itself as a popular fashion brand for young adults, offering stylish. And affordable clothing options that reflect the latest trends in the fashion industry.