Moosend is a company that provides email marketing and automation solutions. Moosend was founded in 2011 and is headquartered in the United Kingdom. It offers a platform that enables businesses and organizations to create, manage, and automate their email marketing campaigns. The company aims to simplify the email marketing process, making it more efficient and effective for its users.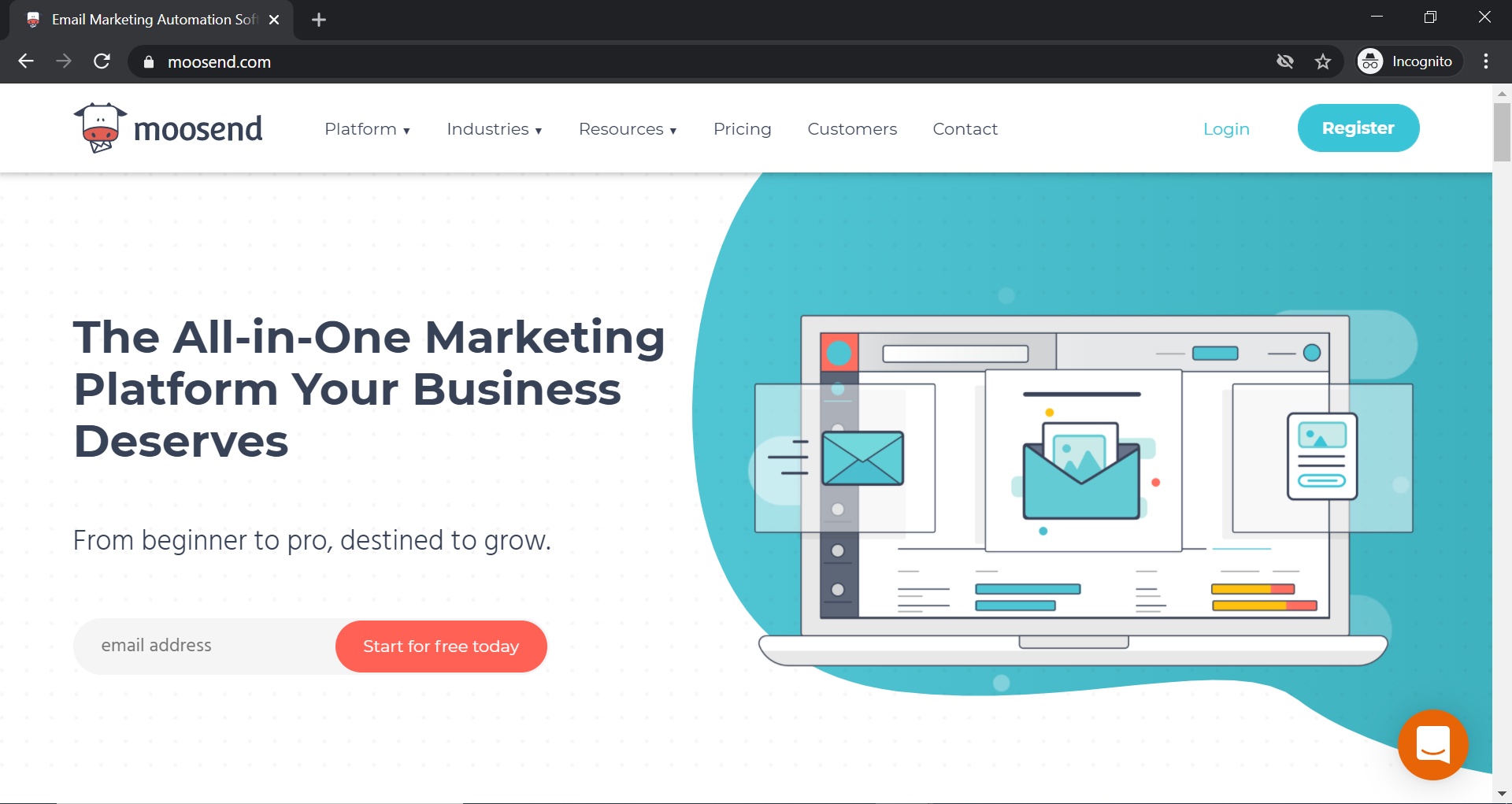 Email Campaign Management: Moosend allows users to create and manage email campaigns through a user-friendly interface. It provides customizable email templates, drag-and-drop email editors, and advanced segmentation options to target specific groups of subscribers.
Marketing Automation: Moosend offers automation tools to help businesses streamline their email marketing efforts. Users can set up automated workflows, such as welcome emails, abandoned cart reminders, and follow-up sequences, based on triggers and user behavior.
Analytics and Reporting: The platform provides detailed analytics and reporting features to track the performance of email campaigns. Users can access data on open rates, click-through rates, conversions, and other relevant metrics to evaluate the effectiveness of their email marketing strategies.
Integration and API: Moosend integrates with popular third-party platforms and services, including e-commerce platforms, content management systems (CMS), and customer relationship management (CRM) tools. It also offers a RESTful API, allowing businesses to connect their own applications and systems with the Moosend's platform.