Notino is an online retailer that specializes in beauty and cosmetic products. It offers a wide range of products including fragrances, skincare, haircare, makeup, and body care items.

The company was originally founded in 2004
in the Czech Republic under the name "Aromatics." Over the years, it expanded its operations and rebranded as Notino in 2016. Notino has since become one of the largest online beauty retailers in Europe, serving customers across various countries.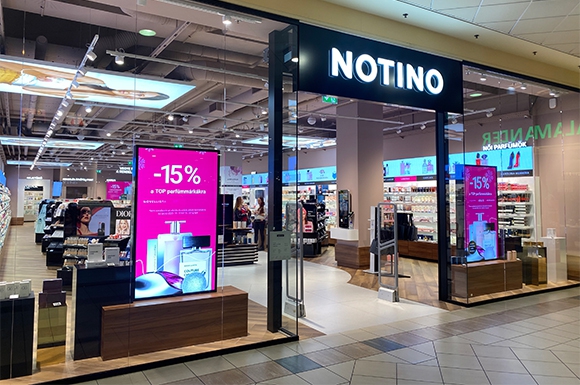 from popular brands, as well as niche and exclusive brands. They strive to provide competitive prices, special offers, and a user-friendly online shopping experience. Customers can browse and purchase products directly from their website, and the company offers worldwide shipping.
In addition to its online presence, it has also established physical retail stores in some countries, allowing customers to experience the products in person and seek personalized advice from beauty consultants.