Stradivarius is a well-known fashion brand that operates primarily in the retail industry. Founded in Spain in 1994, Stradivarius has become a popular choice for fashion-conscious individuals seeking trendy and affordable clothing options. The company is part of the Inditex Group, which is one of the world's largest fashion retailers and also includes brands such as Zara, Pull & Bear, and Massimo Dutti.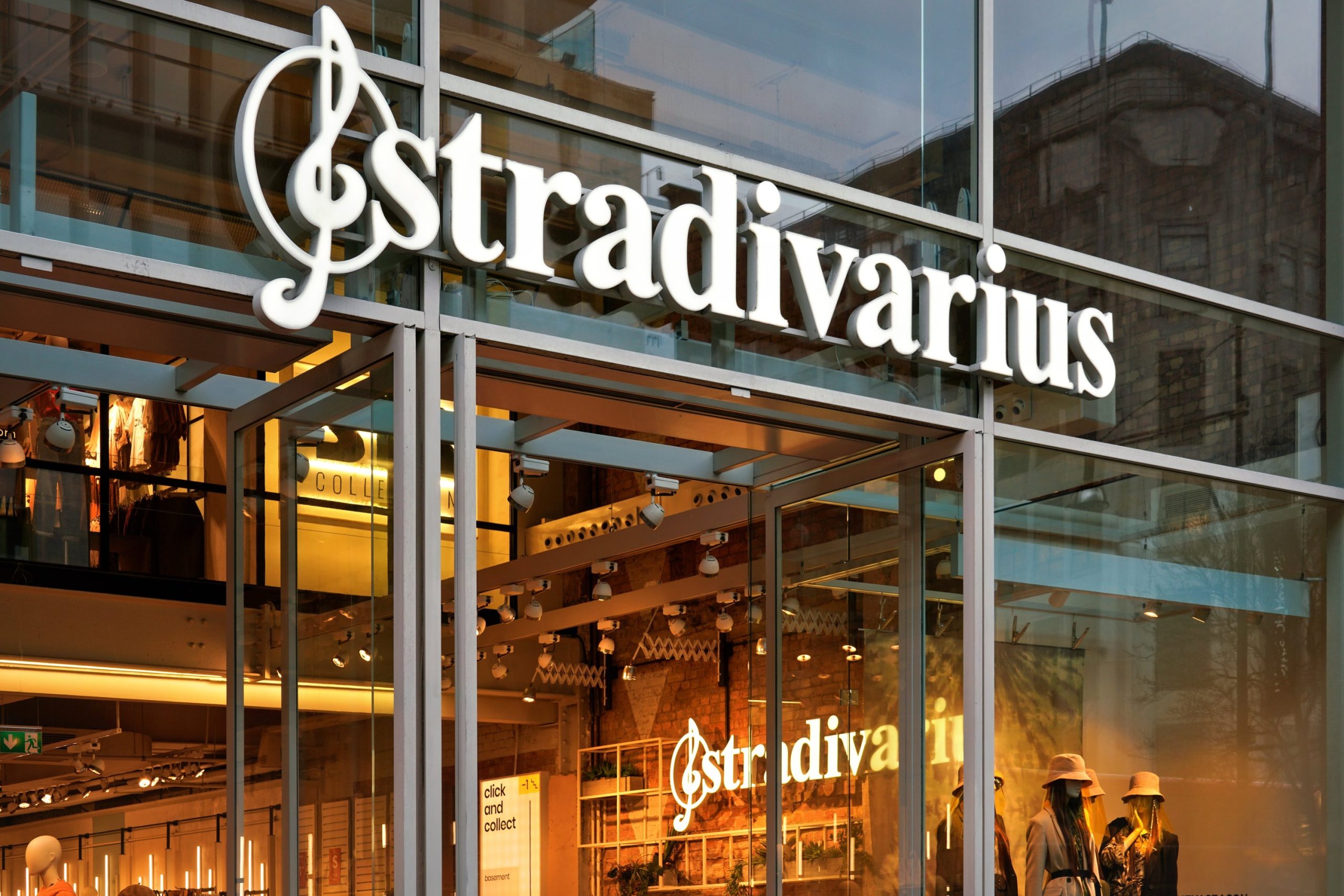 offering a wide range of clothing, accessories, and footwear for both men and women. The brand takes inspiration from the latest fashion trends and translates them into accessible and fashionable pieces that cater to a diverse customer base.
With a strong presence in both physical stores and e-commerce, Stradivarius has successfully expanded its reach globally. The brand operates numerous stores across Europe, Asia, and the Americas, and its online platform allows customers from around the world to shop for their favorite Stradivarius items conveniently.
It prioritizes staying up-to-date with current fashion trends
ensuring that its collections are always fresh and appealing to its target audience. The brand places emphasis on delivering quality products while maintaining affordable prices, making fashion accessible to a wider demographic. In addition to clothing, Stradivarius also offers a selection of accessories such as bags, jewelry, and footwear, allowing customers to complete their looks with stylish and coordinated ensembles. The brand's commitment to delivering fashionable and versatile products has contributed to its popularity among fashion enthusiasts.
Overall, Stradivarius has established itself as a recognizable fashion brand, known for its trendy and affordable clothing options. With its global presence and commitment to staying in tune with the latest fashion trends, the company continues to attract fashion-forward individuals seeking stylish wardrobe choices.