More than 90 locations in New York State can be investigated if you're interested in paranormal experiences in gloomy settings.
The glamour of New York City, the picturesque Adirondack and Catskill mountains, the wonder of Niagara Falls, and the tranquil beaches of the Great Lakes Region are all well-known attractions in the state. But given the state's wealth of eerie sites, you should include the creepy locations on the Haunted History Trail of New York State in your tour itinerary. Here are nine locations to get you started, whether you're traveling to cities or mountains.
New York – Region of the Greater Niagara: Rolling Hills Asylum
In the Greater Niagara Region, you can visit the renowned Niagara Falls, where you can take a cruise all the way up to the towering cascade, as well as Buffalo, which has a revitalized waterfront, seven Frank Lloyd Wright buildings, and its world-famous chicken wings covered in a hot red sauce. The 1827 Rolling Hills Asylum in East Bethany, which has been featured on TV programs including "Ghost Adventures" and "Ghost Hunters," is regarded as one of the most haunted places in the country. During its murky past, more than 1,700 recorded deaths occurred. During a historical stroll, guided ghost tour, or overnight ghost hunt, you might run across a few ghosts.
The Chautauqua-Allegheny Region's Dunkirk Historical Lighthouse & Veterans Park Museum
The Dunkirk Lighthouse has been directing boats on Lake Erie and the Erie Canal since 1827. It has a living ghost population and is still in operation as a lighthouse. Are the enigmatic apparitions caused by lighthouse keepers who persisted in the afterlife, or are they drawn to the museum's collection of war artifacts? During a private or guided ghost hunt, make your own judgment. After your inquiry is through, take advantage of prominent Western New York attractions like the Lake Erie beaches, the Lucille Ball Desi Arnaz Museum at the National Comedy Centre, or the Chautauqua Institute, a seasonal venue for lectures and events in the humanities and arts.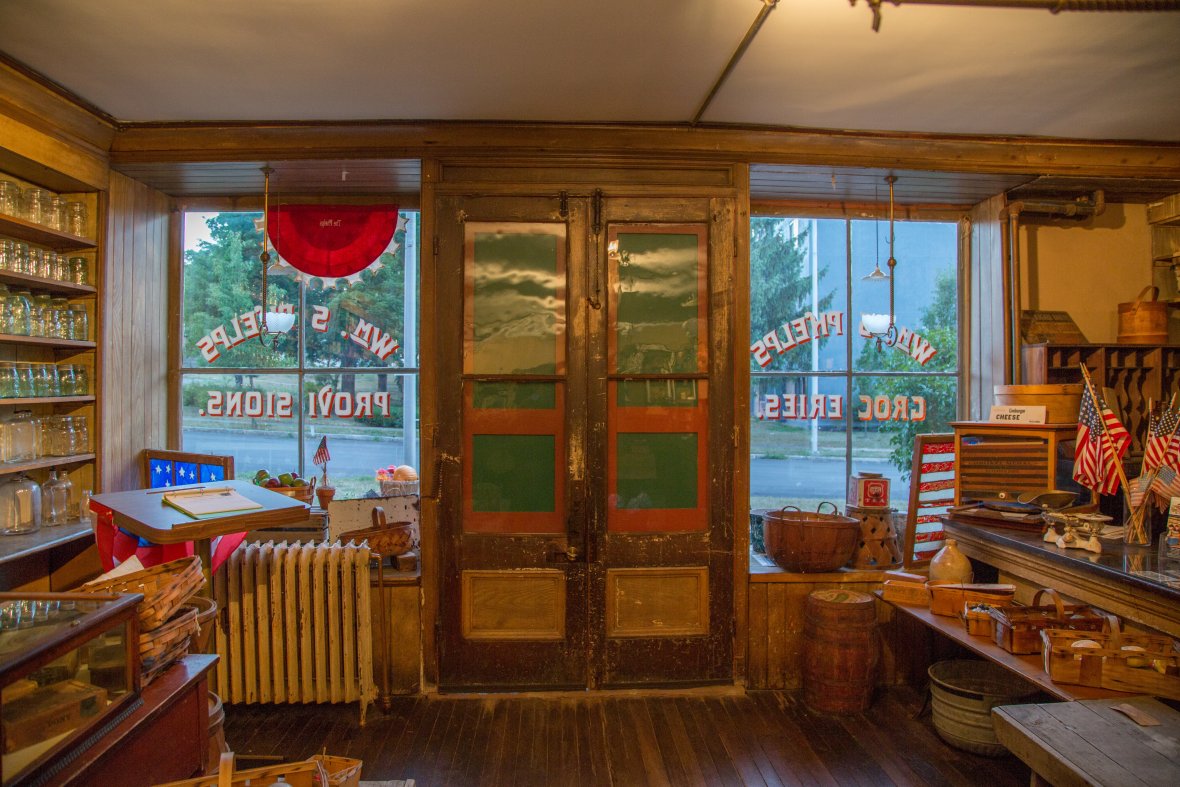 Ancient Palmyra The Finger Lakes region's William Phelps General Store & Historic Palmyra Historical Museum
The Latter-day Saints movement was founded at Palmyra, which is located around 35 kilometers southeast of Rochester. The town, which was established in 1789—nearly 40 years before the Erie Canal was built—retains important landmarks including the Smith Family Farm and the Sacred Grove, the location of Joseph Smith's first alleged visions. The spirits are missing. essentially everywhere. The Finger Lakes region's most haunted location is thought to be Palmyra. The William Phelps General Store, a retail time capsule constructed in 1826, and the Palmyra History Museum, a facility bursting with antiques in its 23 rooms, both conduct daily ghost hunts and regular paranormal special events.
1,000 Islands-Seaway Region's Fort Ontario State Historic Site
Fort Ontario, is located at Lake Ontario and is an hour north of the college town of Syracuse. It is a treat for history aficionados and paranormal seekers. The fourth fort, which was erected on the remains of the first three, was built after the first fort, which was constructed in 1755. It is understandable that strange noises and frightening orbs are recorded. Even in broad daylight given that hundreds of people died here and 77 are buried there. During the day, you can explore the fort on your own; at night. You can sign up for a ghost tour. Save some time to take a boat tour of the archipelago in the Saint Lawrence Seaway. When visiting the 1,000 Islands-Seaway region. There are numerous lighthouses and magnificent castles to view and explore.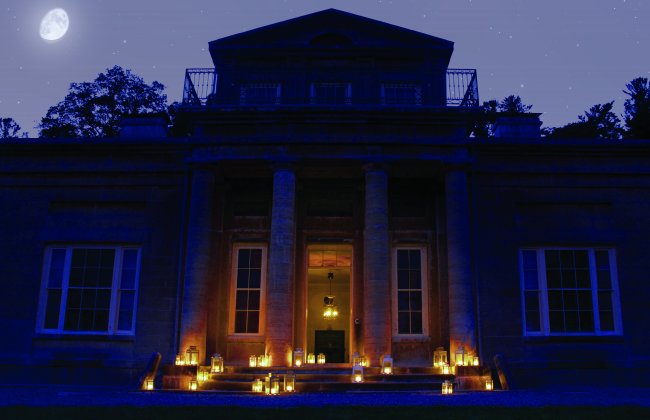 Central New York Region's Hyde Hall
Cooperstown, the self-proclaimed birthplace of baseball and the location of the National Baseball Hall of Fame and Museum (which is also rumored to be haunted; just ask the staff), was formerly the residence of American author James Fenimore Cooper. Hyde Hall, a National Historic Landmark and a New York State Historic Site is located nearby. The mansion, which was constructed in the early 1800s for wealthy landowner George Clarke, is claimed to be haunted by Clarke and a number of other ghosts, who manifest as footsteps, knocks, and unexpected apparitions. Even during a Halloween special, "Ghost Hunters" on television kept an eye on the mansion's paranormal activity. From May through October, there are daytime guided historical tours available. Reservations for ghost tours are accepted, or you can go on a paranormal adventure after hours with other ghost enthusiasts.
Capital-Saratoga Region Haunted Saratoga Ghost Tours
Known for its stunning architecture, lively downtown, amazing arts and cultural scene. And thoroughbred horse racing, Saratoga Springs is a wonderful vacation spot. The fact that it's also attracting attention as a hub of paranormal activity and hauntings may not be widely known. From May to November, book a walking tour with Haunted Saratoga Ghost Tours. It blends a lesson in local history with paranormal sightings. You might catch a glimpse of the ghosts of Old Smoke, who haunts the Canfield Casino, Angeline. The reputed Witch of Saratoga, or Hattie, who frequents the area where her former restaurant once stood.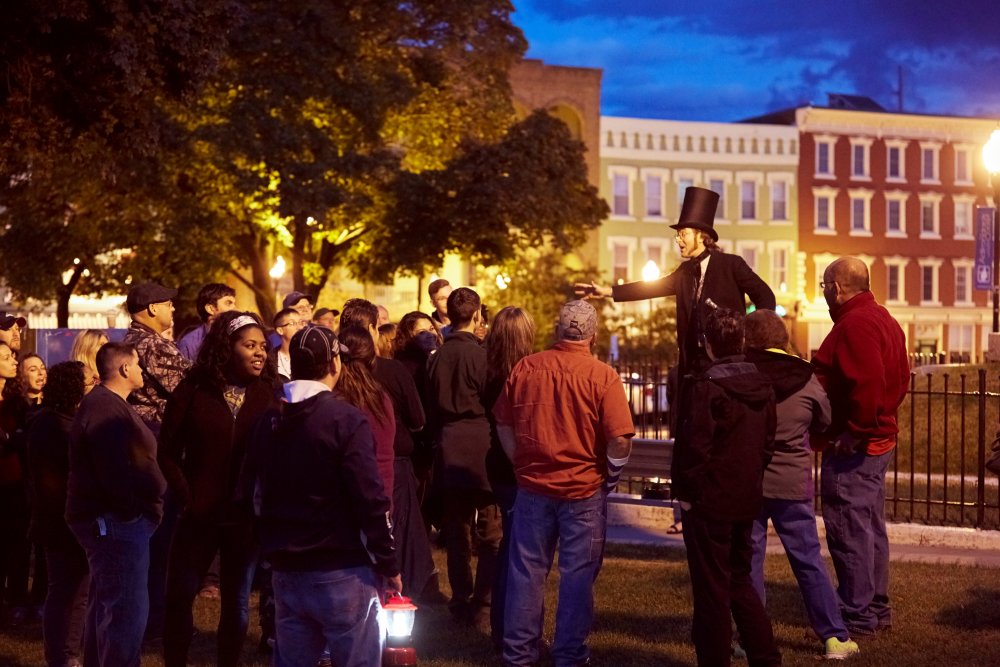 New York – The Adirondack region's Greater Adirondack Ghost & Tour Company
The Adirondack Mountains in New York are the epitome of unspoiled beauty and a haven for outdoor enthusiasts. The Adirondack Park contains 3,200 kilometers of hiking routes, dozens of mountain peaks, and 3,000 ponds and lakes. It is the biggest protected wilderness in the lower 48 states. The Greater Adirondack Ghost & Tour Company in Plattsburgh welcomes those interested in paranormal activity. As they lead visitors through four distinct tours filled with eerie local tales, guides dressed in historical garb carry flickering torches through the streets at night. There are excursions offered to places including the Old Post Cemetery, the State University of New York campus, and downtown Plattsburgh.
Region of the Catskills: Burn Brae Mansion
The natural mountainous topography of the Catskills, one of New York's most well-liked vacation spots, draws tourists to its attractive, artistic villages. Outdoor enthusiasts enjoy world-class fly fishing, hiking, and camping. Also held there in 1969 was the historic Woodstock Music Festival. A magnificent Victorian mansion named Burn Brae may be found in the little hamlet of Glen Spey. It was constructed in 1907 for the third president of the Singer Sewing Machine Company. For a chance to witness the hotel's out-of-this-world paranormal activity and see its "Attic of Curiosities," reserve a room there. Group tours are scheduled in advance.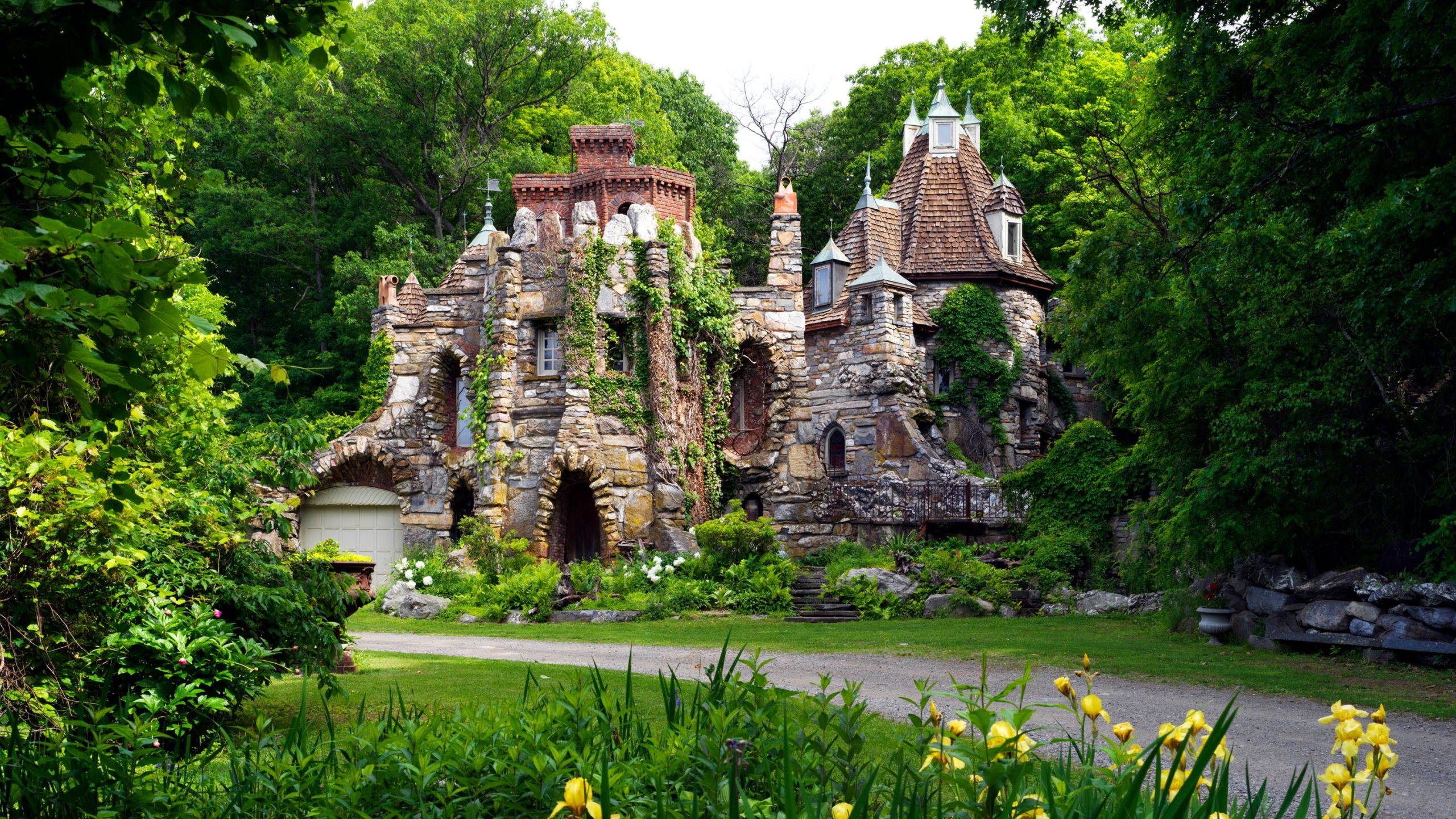 Wing's Castle in the Hudson Valley
Wing's Castle, located about an hour and a half north of New York City, combines Gothic construction with contemporary art. Every room of the house is filled with quirky sculptures and eccentric items, and the home's distinctive personality naturally draws paranormal activity. In order to experience this distinctive and memorable location, you can arrange a night at the bed-and-breakfast. Ghost tours have limited availability; check the website for specifics. Explore additional Hudson Valley attractions while you're there, including Kykuit, the John D. Rockefeller residence, the Franklin D. Roosevelt National Historic Site, and Fortress West Point at the U.S. Military Academy.