In Pennsylvania, Washington, D.C., and New York, you can find a huge range of retail locations. Consider visiting the eastern United States. Make sure to schedule visits to these distinctive shopping destinations, which range from outlet stores to open-air malls, if you're looking for treasures to bring back with you. The latest fashion or a memento can be found in a shopping center that suits bargain seekers, luxury connoisseurs, and foodies equally. Plus, these hotspots offer superb cuisine and distinctive entertainment in addition to the retail experience. They are convenient to include in your East Coast itinerary because they are close to other well-known attractions.
Falls of Savings While Shopping at Niagara Falls Fashion Outlets
You will adore Niagara Falls, New York as much for the bargains as for the town's recognizable waterfalls. With Niagara Falls State Park nearby and more than 30 hotels to pick from, it's simple to spend the morning exploring the stunning cascades and the afternoon taking advantage of incredible discounts at this indoor shopping paradise. Choose from more than 120 stores, like Adidas, Michael Kors, and Polo Ralph Lauren, to take advantage of daily savings of up to 75%. The amenities also include plenty of free parking, Wi-Fi, electric vehicle charging, and a digital savings pass with merchant discounts.
A Big-City Shopping Sanctuary is Queens Centre
The most varied borough of New York City, Queens, embodies all that the area has to offer, and the vibrant Queens Centre acts as a shopping haven in the Elmhurst district. The only super-regional mall in the New York City area features stunning architecture and more than 150 shops and department stores, including an expanded Macy's and Apple. There are full-service restaurants like The Cheesecake Factory and quick-service eateries like Tiger Sugar bubble tea shop, so there is a dining option to satisfy everyone's needs. The JFK and LaGuardia airports are only a few miles distant from Queens Centre, and Brooklyn or Manhattan are both accessible through the underground. There are also two parking facilities available for those traveling by car.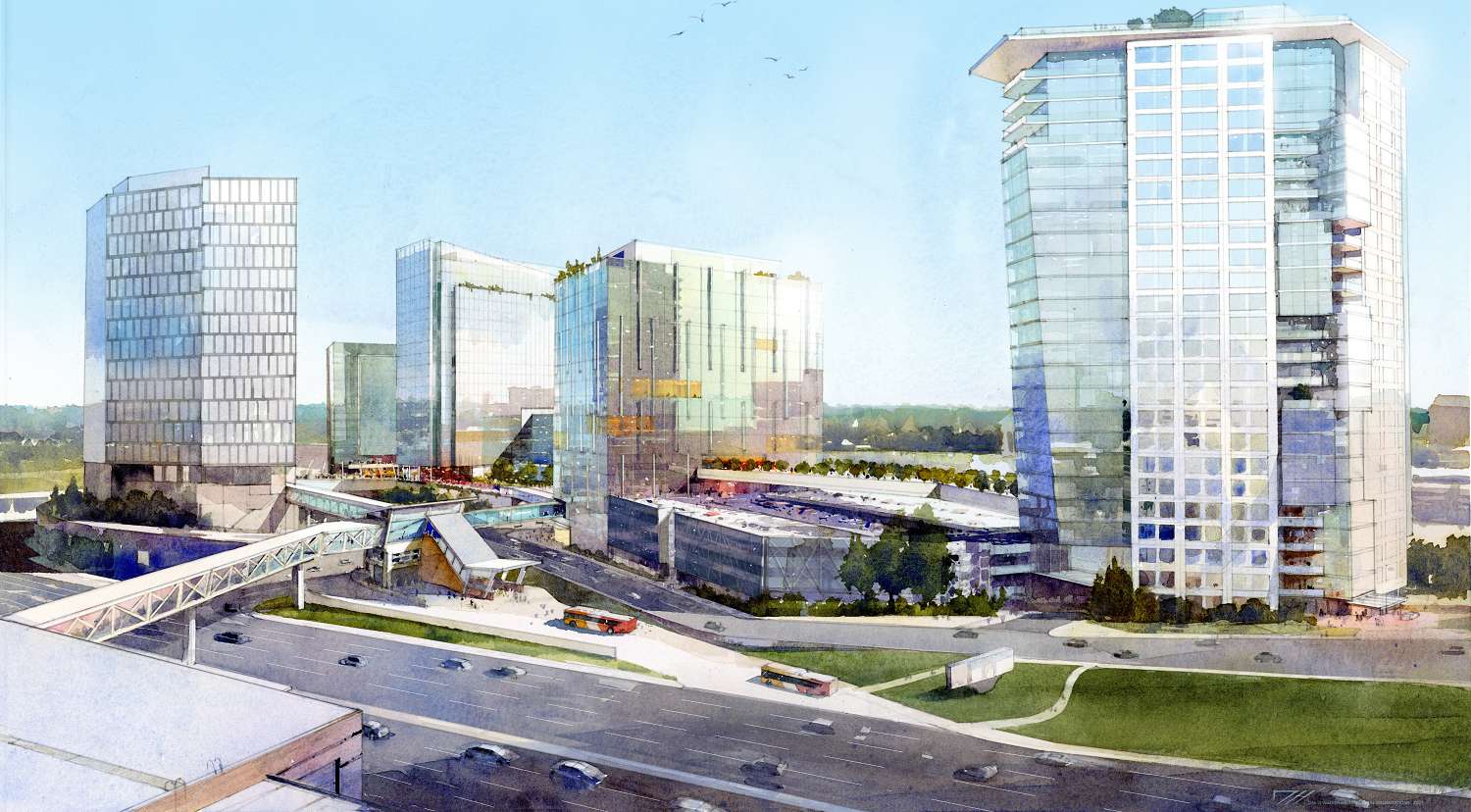 Tysons Corner Center's Southern Splendour
Want diversity and comfort? When you travel to Washington, D.C., consider stopping by Tysons Corner Centre. Tech-savvy shoppers will enjoy browsing at the world's first Apple Store at this collection of 300+ shops and eateries outside the nation's capital, which also includes Bloomingdale's, Nordstrom, Macy's, and Zara, H&M. Designer aficionados can't miss Louis Vuitton and Gucci. Conveniences include access to the Metro Silver Line, luggage storage, and valet parking. When hunger hits, savor the variety of culinary alternatives, which range from fast-casual restaurants to fine dining establishments. Following that, the entire family may enjoy entertainment at a 16-screen IMAX 3D movie theatre, a children's play area, activities at the outdoor plaza, and pop-up gated attractions. Spend the night at the neighboring Hyatt Regency Tysons Corner Centre to find some relief.
Philadelphia's Fashion District: Past and Present
Fashion District Philadelphia, which spans three city blocks, is located among the historic landmarks of downtown Philadelphia, Pennsylvania, including the Liberty Bell, Reading Terminal Market, and Independence National Historical Park. From bargain shopping at the Nike Factory Store to department store shopping at Primark, the shopping experience caters to every taste and budget. Get a drink at the urban winery and music venue City Winery or a pick-me-up at Starbucks or Dunkin'. Market Eats food court and on-site specialized restaurants offer an even greater variety of cuisines. Enjoy the Sip & Shop deals provided by three adjacent hotels, and don't skip The District's stunning collection of art installations.